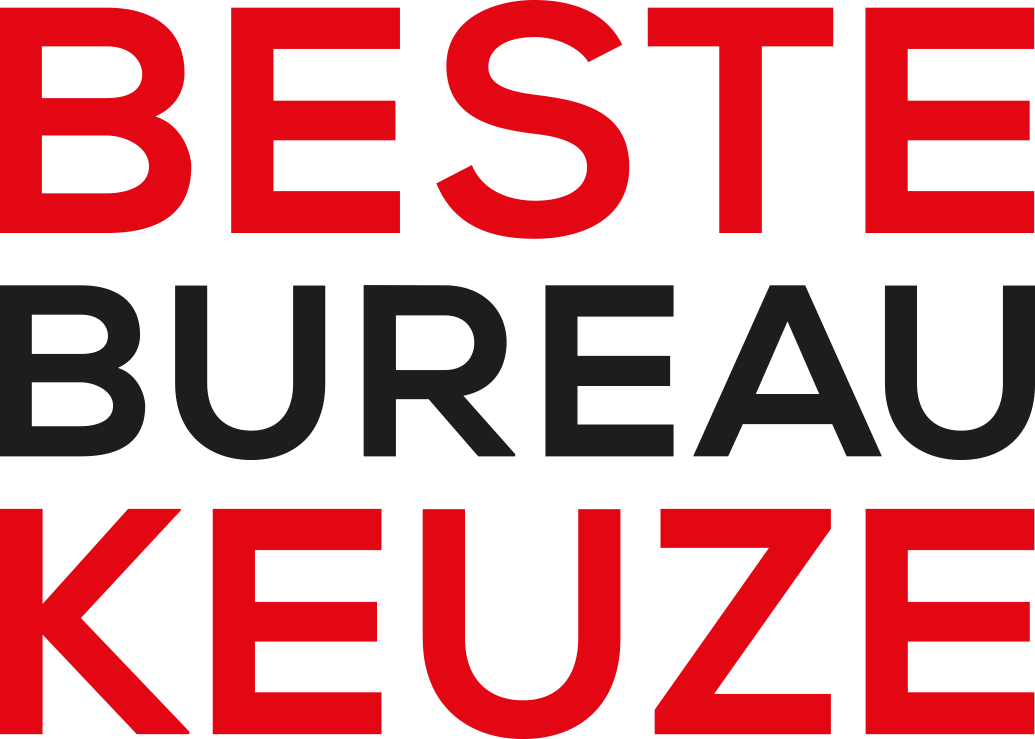 U zoekt een creatief?
U zoekt een creatieve partner voor uw communicatie, gebouw of product? Dat is een belangrijke, maar ook een moeilijke keuze. Het lijkt verleidelijk om een paar bureaus voorstellen te laten uitwerken (al dan niet kosteloos). Maar communicatie, design en architectuur zijn strategische instrumenten. Investeringen en geen kostenposten. En daarmee te belangrijk voor een habbekrats.
Toegevoegde waarde
Van goede creatieven heeft u lang profijt. Niet voor niets is de creatieve sector één van Nederlands economische topsectoren. Creatieven ontwikkelen hun ontwerpkracht, innovatie en vakmanschap aan topopleidingen. Ze denken na over doelstelling, aanpak en kosten. Daarna maken ze uw ambities zichtbaar. Ideeën zijn hun belangrijkste inkomstenbron. Daarom verdienen zij evenveel respect als chirurgen, advocaten of chefkoks. Aan hen vraagt u toch ook geen gratis proefoperatie, proefpleidooi of proefdiner? U kiest ze uit op basis van staat van hun dienst, werkwijze en tarief. Bij professionele creatieven kunt u daar ook op vertrouwen.
Co-creatie
Het beste werk ontstaat in vertrouwen en dialoog. Als u samen de vraag achter de vraag beantwoordt. Als u tijd investeert. Dan ontstaan oplossingen die meer waard zijn dan gratis, snelle vondsten.
Een partner, geen leverancier
Een bureaupresentatie en een goed gesprek over visie, aanpak en kosten werkt meestal al heel verhelderend. Nodig maximaal drie vergelijkbare bureaus uit, zodat u niet onnodig appels met peren vergelijkt. Uw gesprek wordt beter als uw briefing compleet en bondig is: maximaal drie A4'tjes achtergrond en opdracht. Sommige bureaus hebben daarvoor een standaarddocument. Voor uw allereerste oriëntatie kunt u in elk geval onderstaand stappenplan gebruiken. En als u toch een creatief voorstel wilt, betaal het bureau dat het beste uit de kennismakingsgesprekken komt dan voor een proefopdracht.
Stappenplan beste bureaukeuze
Ondertekenaars
blendtogether
Personal Brand Strategy / Positioning / Marketing Strategy / Automation / Photography
FAVICOM
Communicatieadviesbureau
Imare
Faciliteren creatieve teamsessies
Influid creative digital agency
Webdesign & webdevelopment
WinkelmolenVCS
Visuele Communicatie & Signing
Pixelplus interactieve media
Design, strategie, development
Ruud Snijders - visuele content creatie
Fotografie, video, grafische vormgeving
Buro Brandlos
Branding en ontwerp
Hermez Communicatie + Johan de Wal
tekstschrijven, mediarelaties, contentstrategie & workshops
Studio forward
Grafische vormgeving en concepting
Silver Arrows
Webdesign + Communicatie
Eyeconic
Fotografie, videografie, design & branding
Sebeso
Grafisch ontwerp & Websites
Design View
Online Marketing, Webdesign en Print
Gewoonmerkwaardig
Grafisch ontwerp
Studio Fraei
Online Marketing, design en virtual assistent
Bogo Online
Online marketing
vormklever.
grafisch ontwerp, concept, creatie
Mosaïq.
Branding en design
NIEUWWW.
Design, Concept & Visual Communicatie
Studio Wakai
Branding, UX & UI, Webdesign & Web-development
Socialhero.nu
Social media marketing, strategie en digital data
Ontwerpbureau Noir
Visual identity, branding en webdesign
Studio Zodus
grafisch en digitaal ontwerp
We RS
Creative Consultants
Zelen Bouwkundig Ontwerp- & Tekenbureau
bouwkundig ontwerp- & tekenbureau
Intoappsnwebs
Grafische vormgeving / Webontwikkeling / Design / Branding
PixelPro's
Grafisch ontwerp & web/app development
MELS Creatieve communicatie
Vormgeving
OAK Marketing
Online Marketing
Ontwerpstudio Maastricht
Grafisch ontwerp
James Robinson
Design en Marketing
BLCKMLL STUDIOS
Branding & Live Communicatie
P&P Company
Spraakmakend reclamebureau voor visuele totaalconcepten
B-more design
Huisstijl en communicatie
Keke Odé
Jouw (creatieve) communicatie en social media specialist!
hermansvliegenarchitecten
architectuur
KLEIN.
Strategische en creatieve communicatie
Studio Luc van Kan
Grafisch ontwerp
DSC-Solutions
Marketing, Webdesign, Communicatie, connectiviteit
studioZebravink
creatie + communicatie
ProXplain Animatie & Video
Animatie en Motion Graphic Design
Online Bazen
Online marketing en webdesign bureau
Het Proces
Design Research
Product Design Studios
Product Design & Innovatie
Werkend Webdesign
Webdesign & Fotografie
Wauw Factory
Marketing/reclame
Josworld
Visuele communicatie
Els Gulpen Grafische Vormgeving
Grafisch ontwerp
Mediative
Webdesign & development
MANA
bureau voor strategie en marketing communicatie
Creative Impact Point
Grafisch ontwerp & doelgerichte Communicatie
Attentic
Grafisch ontwerp
PixoGroup
Marketing, Communicatie en Design
Attentic
Grafisch ontwerp
Mprins Creative Design
Concept & Design
Het Maakkwartier
Grafisch ontwerp & illustratie
Bureau Tint, speels in communicatie
Marketingcommunicatie
hAAi, instituut voor bijzondere ideeën
Creative consultants
The hateful eight concept & communication
graphic design
BLÄCKFISK
grafisch ontwerp
Dikke Snicker BV
Branding en design
Rock the Web
Full-service internetbureau
Orange Media
Video & Televisie
Appart Media
Full-service marketingbureau
C FOR CHARLIE
Reclamebureau
Top of Mind
strategie, concept, copy
Ontwerpbureau Keerpunt
Branding, Webdesign & Fotografie
DST - het experience bureau
Experience strategy, content & design
Events in Business
Eventbranche (LIVECOM)
East Side
Live Communicatie & Events
Perspekt Studio's
Ruimtelijke projecten: concept, ontwerp en realisatie
Phanta Visual
Audiovisual design
GREAT Concepts
Creatieve Conceptontwikkeling
Mike Bink fotografie
Interieur, architectuur, reportage
Criterium
Concept en visuele communicatie
Waar Ontwerp
communicatie advies en grafisch ontwerp
The Property Marketeers
Vastgoed concept en marketing
Tinker imagineers
experience design
De Blauwe Peer
strategische communicatie
De Merkboer
Marketing communicatie design
VertaalCircuit
Vertaling & tekstrevisie
de Boer van de Moosdijk | maakt merken bijzonder
Marketing & communicatie
Aron Nijs Fotografie
Fotograaf
Publistrada B.V.
Signing the world around you
Creative Impact Point
Concept } Grafisch Design | Communicatie | Fotografie
Planet Zero
Branding & design
NU architecten
architectenbureau
Photostique
Fotografie en visuele communicatie
Creatie Maakt Alles BV
Marketing & Communicatie
Alskar Design BV
industrieel design, productontwikkeling & innovatie
OD designstudio
identity - packaging design - store design - Jung strategy
RAYMOND BURGER ILLUSTRATION
Branding & Design
IMAGRO Nieuwe Perspectievenvoor AgriFood & Leefomgeving
AgriFood & Leefomgeving
Switchs - Design & Build
Huisvesting
Ontwerphaven
Grafisch ontwerp & illustratie
Fundament All Media
Concept Design Techniek
ICT Service Limburg
Webdesign & Online Marketing
Aoife Wullur Design
Design Consultant
Design by Dumont
Websites & Workshops
Mieke Cuppen
tableware ontwerp
Baas-Kleinbloesem interieurontwerp
Interieurontwerpbureau
Overtreders W
Ruimtelijk ontwerp
ReemDesign
Online én offline communicatie
DvH Multimedia
Film, web & grafisch design
PROUDdesign
Packaging design
Futuron.net - realiseert ambities
strategisch • creatief • uitvoerend
Serendipity ontwerp
Grafisch ontwerp / identity
Mprins Grafisch Ontwerp
Grafisch Ontwerp
bartistiek Design
Grafisch ontwerp & reclame
Pixels & Beards
Branding en Design
Mprins Grafisch Ontwerp
Grafisch Ontwerp
The Marketing Factory
Reclame
Tac'tik
Concept en design
House of Communications
Reclame & communicatie
Kamer8cht | merk , ontwerp en communicatie
Grafische vormgeving en communicatie
Kamer8cht | merk , ontwerp en communicatie
Grafische vormgeving en communicatie
Staalwit
Communicatiebureau
Sascha Teschner
Online & offline communicatie
Bram den Bieman
Internet Marketing
Studio Vrolijk
Concept, grafisch ontwerp, illustratie & fotografie
Morres & Company
Marketing Outsourcing
Hollands-Reclame "pure dutch design"
Full service reclamebureau
Murphy & Maslow -Marketing Consultants Amsterdam
Marketing & Communicatie
ZOOM-INDUSTRIES
branding design
MLBfoto
Portretfotografie
VDKL interieurarchitectuur
interieurarchitectuur en ontwerp
PanSign Communicatie
2d•3d Communicatie
FORMARIS
Idee, ontwerp en fotografie
Buro beeldvang
Online & offline communicatie
De Nieuwe Context - onderzoek & ontwerp
architectuur - interieur
Ontwerpbureau Branse
Grafisch ontwerp, sign + drukwerk
Beech.it
Web/app design & development
Cétroen
grafisch ontwerp voor print & web
bakker+co
grafisch, web, fotografie
Studio 10
Grafisch ontwerp
Corporelligence
Corporate intelligence & design
Marco Engelen | online marketing & websites
Internet & Marketing
Packiejan Design Studio
Grafisch ontwerp
Ontwerpbureau Grafisch & Voornix
Vormgeving, concept & illustratie
Mixx'd Media
Digital Marketing Bureau
ontwerpverpakking.nl
verpakkingsontwerpen voor de foodsector
Studio1019
Interieurvormgeving en -fotografie
Jorien Mol Interieurarchitect
Interieurarchitectuur
Engelman Architecten
architectuur
Engelman Architecten
Architecten
Nieuwe Maan grafische vormgeving
Grafisch ontwerp
Laumans Architecten
architectuur
DUTCH PORTFOLIO
DESIGN, DEVELOPMENT & CONEXT
House of Tys
Branding, vormgeving & Webdevelopment
Visia Media
Design & digitale communicatie
2architecten
Architectuur
SOV
Strategie, creatie en realisatie
Orange Bench Amsterdam- Creative Branding Agency
Marketing-communicatie /Branding
BUROBOUD I strategic branding
You Are What You Create
Impact Design Communicatiemakers
grafisch ontwerp en websdesign
Rafaël Philippen Fotografie
Fotografie (plus bewegende foto's)
Studio Klaster
Visuele strategie, concept en vormgeving
ontwerpburo Kiezel
Grafisch en illustratief ontwerp
MooiMerk
communicatie, concept, design en fotografie
Savado Designs
Betaalbare kwaliteit in webdesign en hosting
/LAB Service & Experience Design
Service Design
Creamy Concepts
Marketing & conceptontwikkeling
DESIGN&KO
VISUELE COMMUNICATIE
SanderTielen.com
Grafisch ontwerp & Art direction
Blik2Click
Websites & Webteksten
Blik Reclame Communicatie
Grafische vormgeving | websites | copywriting & concept | fotografie
ThinkFresh
Maatwerk websites, webshops en webapps
O B I design
Concept, vormgeving en illustratie
Crasborn Communicatie Vormgevers
Communicatie en grafisch ontwerp
Thinkbright
Interactief ontwerp
Koeweiden Postma
designing brands
Jos Winkelmolen ontwerp en uitvoering
Creatieve vormgeving - illustratie - video - sign
Join form
Foto grafische vormgeving & DTP
PROUD
identiteit, design, internet
Atelier d 'Y - Yvonne Savelkoul
Vrije Vormgeving
6500°Kelvin
Grafisch en interactief ontwerp
1Man Ontwerp
Grafisch Ontwerp
Eenman Ontwerp
Grafisch Ontwerp
Diamedia Minds
Marketing & Internet
Smidswater
creatief communicatiebureau
Creampuff
Digitale Strategie, Concept & Creatie
MH Roadstyling
Onbegrensd in reclame
Maangoud
Concept - Ontwerp - Illustratie
Atelier Arnout Visser
Glas en interieur
Stilus-go bno
Grafisch ontwerp-conceptontwikkeling-infographics-fotografie
Studio Bosgra
Concept, grafisch ontwerp en fotografie
Jeroen Tirion
alles met en voor communicatie
AMA GROUP ASSOCIATED ARCHITECTS
Archictuur
de zoele haven
strategische communicatie, concept, tekst, ontwerp
Bas Vrehen
Interieurarchitect
oeverzaaijer architectuur en stedebouw
architectuur en stedebouw
Omniafausta grafisch ontwerp
grafisch ontwerp
Dedato ontwerpers & architecten
design, retail en architectuur
Afdeling Buitengewone Zaken
Concept & Service Design
imProductDesign
Concept, vormgeving en strategie
Tijl Akkermans
Ontwerp en visuele communicatie
Bleeker Concepts B.V.
Interieurarchitecten en (Retail) concept designers
Jonkman grafische vormgeving
Grafisch ontwerp en webdesign
Edenspiekermann
Brand experience
Alfred van Elk industrial design
Product ontwerp
DPid
digital positive impact designers
Usethetics
Design of user interface experiences and typography for the Web
Blom&Moors
ontwerp openbare ruimte
8ONTWERP
grafisch ontwerp en strategie
Platvorm
tentoonstellingsvormgeving: concept, ruimtelijk en grafisch ontwerp
Studio van Pelt
grafisch ontwerp en webdesign
En Publique
grafisch ontwerp
Nieuw-Eken Ontwerp
Grafisch Ontwerp, Interieur- en Meubelontwerp, Communicatie
Studio Kars en Boom
Concept, grafisch en illustratief ontwerp
caroline tintel ontwerpt
interieurarchitectuur
dutch design company
graphic design & branding
L5 communicatie + design
communicatie en design
CLEVER°FRANKE
Data visualisatie
ContentKings
online adviesbureau
Jaapp branding & design bv
grafisch ontwerper
Polka Design
Grafisch ontwerp
Honestly
Duurzaam grafisch ontwerp, webdesign, infographics, animatie
HoverKraft
web & identiteit
Wunderwald
Grafisch design & brand strategy
MS Ontwerp
Industrieel, product en grafisch ontwerp
Perspekt Studio's
Ruimtelijke vormgeving, concept, ontwerp en realisatie
Hans Wolff & Partners bv
lichtontwerp
SIM.ONE grafisch ontwerp
bewegwijzering, grafisch ontwerp
Battery Battery
communicatie en design
Hollandse Nieuwe
interieur architectuur
npk design
product design en service design
Rebrandt | Dutch Masters in Rebranding
(Re-)Branding
de Vormstrateeg
merk- en huisstijlontwikkeling
Segolia Design
Creative, music related and conscious design
Studio DIN
Grafisch ontwerp en thematische campagnes
bureau gras
branding en design
Taco van Gerven grafisch ontwerp
Grafisch ontwerp
Room for Concepts
Idea & Concept design
Café Correct
Online/offline ontwerp & communicatie
SPARK design & innovation
Product design & innovation
72dpi bv
Interaction design
Bluelarix Designworks
Industrieel Ontwerp
Ab Interieurarchitect
Interieurarchitectuur en grafisch ontwerp
SOGOOD
Verpakkingen, branding, grafisch ontwerp
22+2
collectief met alle creatieve disciplines
Frame Publishers
Media for creative professionals
Vulkers
Grafisch en illustratief ontwerp
Procesmakers
Katalysator bij multi-stakeholder vraagstukken
R&R Communication BV
Building beautiful brands
About Design
Grafisch ontwerp
Studio Makkink & Bey bv
Interieur-product-meubel-tentoonstellingsotwerp
Ann Maes Design AMD-ABITARE
architectuur-interieur-design management, marketing & communication
MJB groep BV
Bouwmanagement
KramerDesign
IT / WebApplicaties / Websites
Rob van Acker - ijzerWERK
vormgever / lasser
Studio Erol
Architecture & Interior Design
daphne philippen
grafisch ontwerp_illustratie_k-doo
Studio Wessels Boer
Public Art & Design
Grafisch ontwerpburo Emilio Perez
Ontwerp / webdesign
Humble / Martens, architectuur en stedelijk ontwerp
Architectenbureau
Dieter Volkers
Product Ontwerper
Muurbloem Design Studio
Interieur-/ Product design
Photography Leon Abraas
Fotografie
Southbound Media - Etienne Overdijk
Creatie en Digital Publishing van audio & video content
Etienne C.L. van Sloun fotograaf
Fotografie
Fotografie Peter Kessels
Fotografie
Rob Vermeulen | ORV Consultancy B.V.
Concept, corporate en packaging design, strategisch advies en lezingen.
Ardi Poels Projects/ The Ridder
Kunst
M+R interior architecture
Architectuur interieur
Matthijs de ponti / Gorissen de Ponti
architectuur - interieur - meubel en productontwerp
Grootmakers
Vormgeving | Belettering | Full color
Bipulse - Kreativwerkstatt
brand | design | concept | communication
Bisscheroux'S
Produkt / meubel ontwerp
Atelier Pieroen-Hoffman
tuinarchitect
ID illustrated
Illustratie & animatie
ria meijers
ontwerper-illustrator
Ruud Snijders - vormgever van communicatie
Grafisch ontwerp, fotografie, videografie
Paul Koenen
Beeldend kunstenaar objecten / projecten / fotografie
Jm style
interieurstyling /ontwerp
Rentadesigner
multidisciplinair ontwerp
NO LEMON
on- en offline marketing communications
InterAlter interieurarchitecten
interieurarchitectuur
Tim Knubben | Architecturale Designer
Interieurarchitectuur
Wout Paulussen
Illustrator
Frans Willigers
Furniture Design
Space Intervention
kunst-zinnige interieur architectuur
E-Made Tekst & Online Communicatie
Tekst & Online Communicatie
Smartchecked
Online marketing en communicatie
Nat Art Studio
packaging design en tattoostudio
Bas Vrehen
Exhibitiondesigner
Marc Truijen
Beeldend kunstenaar
T R A N S F O R M architecten
architectuur - interieur - meubel en productontwerp
YM Design
Grafische vormgeving + drukwerkbegeleiding
Daan de Haan Design
interieur en product design
applemooz
webontwikkeling, online marketing
rob van avesaath
vormgever/beeldend kunstenaar
gorissendeponti ontwerpers+makers
Architectuur, interieur, meubel en productontwerp
Dick Evers design team BV
Design - Feng Shui
Draisma Industriële Vormgeving
Ontwerpbureau
Perron 9
Graphic + Interactive
Marieke Riedijk grafisch vormgever
grafische vormgeving
H2Vormgeving
grafische ontwerp en communicatie
Meulenbeld Communicatie & Concept
strategische communicatie & copywriting
PastFuture
Concept, content, design, history marketing
Lab32 architecten
Eigentijdse architectuur en design
Stefan Cools
Botanist en beeldend kunstenaar
Baadjou
Audiovisueel Communicatiebureau
Ontwerpburo Bertus
[typ]grafische vormgeving
The DreamMm
Marketing & Communicatie
De Communicatieshop
Marketing & Communicatie
De Heldermakerij
communicatieadvies
BuzzandBoom
Conceptueel copywriter
Marks & Marks Reklamemakers
concept & grafisch design
Bos Product Design
game design en educational products
Infour
Marketing+communicatie
buro neue
onderzoek + ontwerp
EelcoWind
(Renovatie)architectuur
MMD Design Innovation
Industrial Design
AR Tekst en Beeld
Sorytelling en social publiciteit
homo ludens
visuele communicatie
Docu-story.nl
media, communicatie, verandermanagement
Dipro film media producties
Media
NO CANDY
Concept fotografie & film
Dutchwork
Online, Marketing & Innovation Strategy
Have a Byte!
Webdevelopment & Vormgeving
MC-ADVISORY
Online Customer Care
Jorn Gruijters
Maastricht Streetart + Grafische vormgeving
ID-projects
Communicatie en Projectmanagement
Tejo Verstappen
Digital Drawings
ikbenarthur
animatiestudio
Spinning Wheels
Storytelling, foto & video
Janneke Vlaming grafische vormgeving
Grafische vormgeving
bv Mathieu Bruls architect
architecture - urban planning - interior design
drie.
design, concept & visual communication
Margret Reijnders | Creatieve Communicatie
grafische vormgeving + communicatie
bureau VERBEEK landschapsarchitectuur / ecologie / stedelijk ontwerp
Landschapsarchitectuur
Artdustries! Vormgeving & Multimedia
grafische vormgeving & communicatie
VORMSTOF
Erfgoed/ vormgeving Porselein
Bureau Dito
Strategische communicatie
Wunderbar
Visuele communicatie
gosidesign
webdesign, webontwikkeling
Marc Vossen
Communicatie - Marketing - Training - Coaching
MCO+
marketing & communicatie
C-community BV
Concept, strategie, design community communicatie B2C en B2B
Goal043
Serious gaming & online marketing
Jacqueline van der Venne
beeldend kunstenaar
Gloedcommunicatie
communicatie _ online _ design
Bert Janssen Fotografie
Fotografie
Simone Meesters
Vormgeving
Sjef Frijns Fotografie
Fotografie en wallcoverdesign
KACE design
Grafisch & webdesign, fotografie en andere digitale middelen
ROGER+
Branding, Concept & Design
Ruben Reehorst
Fotografie
IN BEELD
Audiovisuele communicatie met inhoud
Theofiel & Marie
Strategisch online reclamebureau
T36
Verhaal + Film + Animatie
Beekman Communicatie
Communicatie professional
han rameckers
beeldend kunstenaar
Dear Hunter
field research & advice on urban strategies
SATIJNplus Architecten
Restauratie & Herbestemming
KIT. krachige verbinding
Marketing & Communicatie voor de bouw
Setheater
Theater (als communicatie middel)
studioZebravink
grafische vormgeving + communicatie
Bas Mercx
interieurarchitectuur
Govert Derix
Filosofie, tekst, advies
Roel Seidell Illustraties
Illustratie
Marloes de Laat
Grafisch ontwerp
Maurice Mentjens
Interieurontwerp
BONAPETIT food design
grafisch vormgever gespecialiseerd in food
Ad Eight creatieve communicatie
Reclame
Infour marketing + communicatie
Marketing + Communicatie
Meijers Creative Communication
Marketing & Communicatie
GUEST
Brand activation, creative events & design
bureau caramel
branding, direction & design
groenergras
grafisch & illustratief ontwerp
Ritzen-Design-Consult
Visuele communicatie
Story Experts
Filmproductie & Storytelling
ZAKENTAAL, advies en tekst
zakelijke dienstverlening
Visuele Identiteit | Sophie van Kempen
Ontwerpbureau visuele communicatie
KRACHT 12 communicatieconcepten
marketing en communicatie voor jongeren
Ontwerpbureau Reiters
Branding & Ontwerp
Kukel & Kuijpers
Ontwerpen
Deel 2 ontwerpers
Visuele communicatie en advies
Ralph Booms Design Studio
Branding & Design
Beeldplus
grafische vormgeving, illustratie, fotografie
Hans van Os - ontwerper
concept | communicatie | creatie
Sebas van den Brink
Explanimations
Mark & Marten
Concept & Creatie
Buenaparte
Art Direction & Concept
Vormaat
Grafische vormgeving
Frank, Grafisch Ontwerp
Concept en creatie
Whspr | creatie
Grafisch ontwerp
Hardt in reclame
Concept & Creatie
Voyart / Richard Dols Films
Documentaire film + audiovisueel concept
Team Nijhuis
Inbound marketing
TotallyEllen
Strategie & communicatie
Nordwand.nl
site + strategy
Vormzuid
Concept & design
Bomkracht
Grafisch & illustratief ontwerp
Philip Driessen Fotografie
Fotografie
Studio Zeven
Web/app design & development
twelve o'clock
film en animatie
Luc Reinders
Grafisch ontwerp
Adrienne Peters
Communicatie & tekst
midd.ag
Webapplicaties & interaction design
Studio Brandstof
Information Design
Gloednieuw Online
Webdevelopment
Studio Picnic
Grafisch ontwerp
Joep van Kerkom | ontwerper | GewoonGrafisch Communicatieontwerp
Communicatieontwerp
buro open
Communicatie & management
Studio Luidspreker
Branding & Design
BICmultimedia.nl
web/app/touch: interactie met inhoud
Connect
Strategische communicatie
Ontwerpstudio Contxt
Branding & design
Collective Workspace Maastricht
Creative Industry
Mockus.
Creatieve communicatie
Oburon Design
Grafisch Ontwerp
BOURNE
Strategie & Design
Strictua
Film for branded content
Dim communications
Branding en communicatie
VermeulenCoppen design+innovation
Corporate en packaging design
Coppen communications+marketing
Marketing en communicatie
Advance Communications
Concept, design & strategy
DOOR communicatie en vorm
branding en ontwerp
Ontwerpbureau B2B
branding en ontwerp
Zuiderlicht
Branding en design